why does the monn not always shine with the same intensity?
the moon has only as much light as is reflected upon it from the oceans of the earth.
when there is a new moon and when the moon sets shortly after the sun, it receives more light reflected from the earth than at any other time.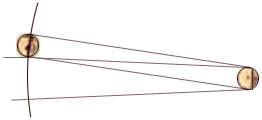 moon